Zimsko računanje vremena počeće u nedelju, 28. oktobra, u 3 sata posle ponoći pomeranjem kazaljki za jedan sat unazad, na 2 sata.
U Astronomskom društvu "Ruđer Bošković" iz Beograda saopšteno je da se pomeranje obavlja svake godine poslednje nedelje u oktobru, tako što se u tri sata posle ponoći kazaljke pomere na dva sata, čime se prelazi na zimsko, odnosno srednjoevropsko vreme.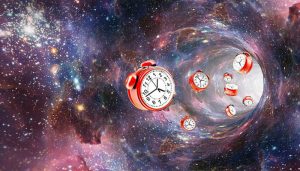 Predstavnik opservatorije Aleksandar Otašević rekao je za Betu da još nije odlučeno da li će to biti poslednji put da se "pomera vreme", iako se o tome već duže vreme u javnosti govori.
"To su priče, a da li će do toga i doći, to je pitanje. Ukoliko Evropska unija donese takvu odluku, i mi ćemo je prihvatiti i primeniti", rekao je Otašević.
Evropska komisija predložila je 12. septembra da se takvo polugodišnje pomerenje sata ukine, a ukoliko taj predlog izglasaju Evropski parlament i Savet Evrope, sat će poslednji put biti pomeren najkasnije 31. marta 2019, odnosno 27. oktobra naredne godine.
Zimsko računanje vremena traje do poslednjeg vikenda u martu, kada počinje letnje računanje vremena.
I Maroko izbacio "zimsko vreme"
Maroko je doneo odluku da u potpunosti prestane da koristi zimsko računanje vremena, tako da će u toj zemlji tokom cele godine trajati letnje računanje vremena, GMT+1. Marokanski ministar administrativnih reformi Muhamed Ben Abdelkader izjavio je da će odluka o prestanku korišćenja zimskog računanja vremena omogućiti "sat vremena više prirodnog svetla".
Izvor: Mondo