(Last Updated On: March 13, 2018)
Udruženje za zaštitu potrošača "Efektiva" je danas saopštilo da je najnovijom presudom Vrhovnog kasacionog suda (VKS) potvrdjeno da banka nema pravo da naplaćuje "trošak obrade kredita" kao cenu ugovora zbog čega je jedna pravnosnažna presuda, koja je po tom osnovu bila doneta u korist banke, vraćena na ponovno odlučivanje.
Kako je navedeno, radi se o postupku koji je izmedju ostalog vodjen i o pitanju "troškova obrade kredita", koji je u tom delu bio pravnosnažno okončan u korist banke.
"Nakon izjavljenje revizije klijenta, VKS je osporio ovakvu odluku nižestepenih sudova ukazavši da je saglasno Članu 1065. Zakona o obligacionim odnosima, kamata jedina cena koju banka može da naplaćuje prilikom puštanja i korišćenja kredita, te da trošak obrade kredita predstavlja deo cene ugovora o kreditu", navodi se u saopštenju.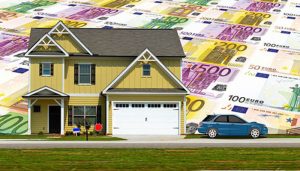 Udruženje "Efektiva" tu odluku VKS smatra konačnom o pitanju dileme o naplati "troškova obrade kredita" kojom je, kako su naveli, potvrdjeno da banke nisu smele da to naplaćuju od klijenata.
To udruženje navelo je da je do sada doneto šest pravnosnažnih i oko 50 prvostepenih presuda u korist klijenata, i da su banke u svim tim sporovima imale priliku da dokažu postojanje "troška obrade kredita", a da to nisu uspele, jer realno takav trošak i nemaju.
"Efektiva" je navela da je u jednom od takvih slučajeva banka kao "trošak obrade kredita" naplatila 20.000 evra.
Izvor: Beta