Ministri trgovine Evropske unije odlučili su da se odloži ukidanje pomeranja sata dva puta godišnje do 2021. godine. To je izjavio hrvatski ministar mora, trgovine i infrastrukture Oleg Butković.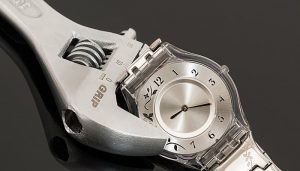 Butković je rekao da su ministri članica EU podržali predlog austrijskog predsedništva EU da se odloži promena i da do 2021. neće biti konačne odluke, prenela je agencija Hina.
Evropska komisija predložila je da se sledeće godine poslednji put pomeraju kazaljke, dok je članicama prepušteno da odluče da li će zadržati letnje ili zimsko računanje vremena.
U anketi Evropske komisije sa 4,6 miliona učesnika velika većina je bila za to da se ukine pomeranje kazaljki dva puta godišnje.
Do promene je došlo posle pritiska zemalja poput Portugala, Grčke i Holandije, koje smatraju da su potrebne dodatne informacije kako bi se opravdala praksa pomeranja kazaljki dva puta godišnje, preneo je Politiko.
Izvor: Beta