(Last Updated On: August 31, 2017)
Reprezentativni sindikati traže povećanje minimalne cene rada sa 130 dinara na 154 dinara po satu a Unija poslodavaca nudi povećanje od oko osam odsto, što je oko 140 dinara, sa čim je saglasna i Vlada Srbije, izjavio je danas generalni sekretar Saveza samostalnih sindikata Srbije Zoran Mihajlović.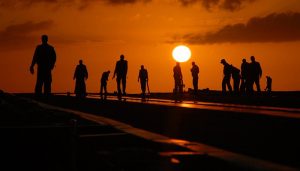 On je kazao i da je uslov poslodavaca da neoporezivi deo zarade, koji je sada 11.600 dinara, bude povećan za osam odsto, a ako Vlada na to ne pristane oni nude povećanje minimalne zarade od tri odsto.
Mihajlović je istakao da dobro što su se sada sva tri socijalna partnera usaglasila da treba podići minimalnu cenu rada dok su ranije poslodavci ukazivali da za to nema uslova.
Najavio je da će sledeće nedelje biti nastavljeni razgovori o povećanju "minimalca" koji treba da bude usaglašen do 15. septembra.
Minimalnu zaradu od 22.880 dinara u Srbiji prima oko 350.000 radnika, a poslednjih pet godina minimalna zarada po satu je povećana 15 dinara.
Izvor: Beta