(Last Updated On: May 30, 2023)
Nakon 11 dana izuzetnog izdanja, žiri 76. Kanskog festivala, kojim predsedava švedski reditelj Ruben Ostlund, okružen marokanskom rediteljkom Mariam Tuzani, francuskim glumcem Denisom Menochetom, britansko-zambijskim scenaristom i rediteljem Rungano Nioni, američkom glumicom i rediteljkom Brie Larson, američki glumac i reditelj Pol Dano, avganistanski pisac Atik Rahimi, argentinski reditelj i scenarista Damian Szifron i francuska rediteljka Julia Ducournau, predstavili su svoju listu pobednika među 21 filmom predstavljenim na ovogodišnjem takmičenju.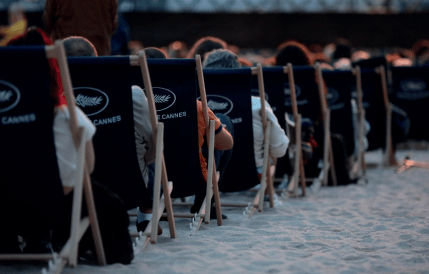 Istaknuti filmovi
Palme d'or – Zlatna palma
ANATOMIE D'UNE CHUTE (Anatomija pada)
Justine TRIET
Grand Prix – Glavna nagrada
THE ZONE OF INTEREST (Zona interesa)
Jonathan GLAZER
Best Director – Najbolji režiser
LA PASSION DE DODIN BOUFFANT (Strast Dodina Bufana)
TRAN ANH Hùng
Jury Prize – Nagrada žirija
KUOLLEET LEHDET (Opalo lišće)
Aki KAURISMÄKI
Best Screenplay – Najbolji scenario
KAIBUTSU (Čudovište) u režiji KORE-EDA Hirokazua
SAKAMOTO Yuji
Best Performance by an Actress – Nagrada za najbolju glumicu
KURU OTLAR USTUNE (O suvim travama) u režiji Nurija Bilgea
Merve DIZDAR
CEYLAN
Best Performance by an Actor – Nagrada za najboljeg glumca
PERFECT DAYS (Savršeni dani) u režiji Vima VENDERSA
Kōji YAKUSHO
Kratki filmovi
Palme d'or – Zlatna palma
27
Flóra Anna BUDA
Special Mention – Posebno pominjanje
FÁR (Upad)
Gunnur MARTINSDÓTTIR SCHLÜTER
Un Certain Regard
Un Certain Regard Prize – Jedna posebna nagrada
HOW TO HAVE SEX (Kako imati seks)
Molly MANNING WALKER
Prvi film
Jury's Prize – Nagrada žirija
LES MEUTES (Lovački psi)
Kamal LAZRAQ
Prvi film
Directing Prize – Nagrada za režiju
KADIB ABYAD (Majka svih laži)
Asmae EL MOUDIR
New Voice Prize – Nagrada za novi glas
AUGURE (Omen)
Baloji
Prvi film
Ensemble Prize – Nagrada ansambla
CROWRÃ
João SALAVIZA & Renée NADER MESSORA
Freedom Prize – Nagrada slobode
GOODBYE JULIA (Zbogom Julija)
Mohamed KORDOFANI
Prvi film
La Cinef
First Prize – Prva nagrada
NORWEGIAN OFFSPRING (Norveško potomstvo)
Marlene Emilie LYNGSTAD
Den Danske Filmskole, Denmark
Second Prize – Druga nagrada
HOLE (Rupa)
HWANG Hyein
Korean Academy of Film Arts, South Korea
Third Prize – Treća nagrada
AYYUR (Mesec)
Zineb WAKRIM
ÉSAV Marrakech, Morocco
Caméra d'or – Zlatna kamera
BÊN TRONG VO KEN VANG (Unutar žute kokone)
PHAM Thien An
Directors' Fortnight
L'œil d'or – Year of the documentary (ex aequo) -Godina dokumentarnog filma
LES FILLES D'OLFA (Olfine ćerke)
Kaouther BEN HANIA
KADIB ABYAD (Majka svih laži)
Asmae EL MOUDIR
Viša tehnička komisija za zvuk i sliku
Žiri nagrade za umetnike i tehničare CST dodelio je nagradu za 2023. Džoniju Bernu, dizajneru zvuka i glavnom montažeru zvuka za film Džonatana Glejzera "Zona interesovanja". Njegov dizajn zvuka oličava užas genocida i dovodi u pitanje našu ljudskost.
Žiri CST Ioung technician Prize za 2023. odabrao je Anne-Sophie Delseries, glavnog scenografa na filmu "Marguerite's Theorem". Zahvaljujući delikatnosti svog rada, An-Sophie Delseries je uspela da izrodi treći lik koji je suštinski deo narativa filma.