Republički zavod za statistiku (RZS) u ponedeljak počinje anketiranje 120.000 poljoprivrednih gazdinstava u Srbiji.
Anketu o strukturi poljoprivrednih gazdinstava u našoj zemlji obavljaće 536 anketara do 30. novembra ove godine.
Anketa, kažu u RZS, predstavlja važno strukturno istraživanje u sistemu statistike poljoprivrede, čijom se realizacijom omogućava nastavak praćenja strukturnih promena u poljoprivredi i održavanje (ažuriranje) baze podataka.
Popis poljoprivrede u Srbiji sproveden je 2012. godine, posle više od 50 godina i to je, kažu u RZS, bila osnova za dobijanje sveobuhvatnog pregleda strukturnih karakteristika nacionalne poljoprivrede.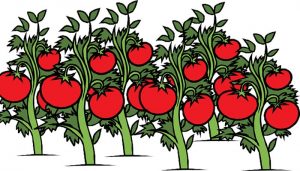 Na taj način dobijena je baza statističkih podataka potrebnih za razvoj nacionalne agrarne politike, izrađena je međunarodno uporediva baze podataka i formiran je statistički Registrar poljoprivrednih gazdinstava koji obezbeđuje okvir za poljoprivredna istraživanja na uzorku.
U skladu sa standardima EU, popis poljoprivrede se sprovodi svake 10. godine (naredni popis planiran je 2021.godinu), a između dva popisa, u trogodišnjoj periodici, sprovodi se Anketa o strukturi poljoprivrednih gazdinstava.
U Republičkom zavodu kažu da će tačnost odgovora dobijenih u Anketi doprineti sticanju saznanja u vezi sa realnim stanjem u poljoprivredi Srbije.
To je, ističu, od posebnog značaja za sve buduće korisnike ovih podataka, a posebno za one koji daju podatke jer će moći da bolje planiraju poljoprivrednu proizvodnju, da se prijavljuju kod nacionalnih i evropskih fondova za podršku u poljoprivredi.
Izvor: Tanjug